October 25th, 2013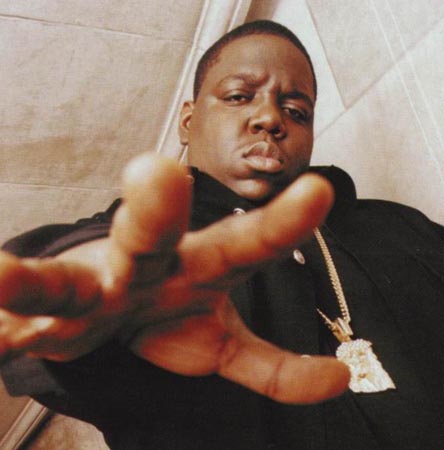 It's pretty much undisputed at this point there is a connection between successful venture capitalists & entrepreneurs, and listening to hip-hop music.
This is totally unscientific, of course. But it makes total sense to me now.
I don't know when it started, but these days, I'm seeing it everywhere.
And I know it's crazy, and I know I'm making something out of nothing here, but I sincerely believe that there is a correlation between ambition and listening to rap.
Here's Ben Horowitz (of A16Z, investors in Instragram, Airbnb, etc.) talking about how Kanye West's Stronger helped Ben process "11th-hour, late-night auditing mishaps that almost stymied the $1.6 billion sale of Opsware."
We also know that Horowitz' love of hip hop was a factor in the firm's $15M investment in Rap Genius, a rap lyrics site that is trying to be the meta-data layer above everything (actually a cool idea).
Here's Mark Suster (a well-known blogger and VC) relating his entrepreneurial experience to 8 Mile.
Pretty sure Fred Destin listens to it even though he claims his main influence is Crystal Castles.
And hey, here's Shervin Pishevar (Uber, Tumblr, etc.) tweeting out Pusha T lyrics. Clearly I'm onto something.
Am I just seeing things? Maybe.
But I'll tell you what listening to outrageous, sometimes super arrogant music does to you.
It pumps you the fuck up. It makes you feel capable— like you can take on the world.
I think that either ambitious people listen to hip-hop, or, rap makes people ambitious. You decide. But check this.
A lot of rap actually is about business.
Let's take an easy one: 10 Crack Commandments by Notorious B.I.G.Sure it's about slinging crack-cocaine. But it also actually offers good advice.
Not kidding.
[Rule] Number 2: Never let em know your next move
Number 4: Never get high on your own supply (never believe your own press)
Number 7 (this rule is so underrated): Keep your family and business completely separated
Other songs teach you about haters, about spending too much money, or focusing on yourself instead of others.
Now, a lot of people might say it's a bad idea to take advice from egomaniacs.
Nonsense! I think there's something to learn from everyone, as long as you consider the source before deciding. (I also think this about crappy self-help books btw.) And hey, they did make money, they clearly know something.
Anyway if you wanna get yourself hyped-up, here's my top 5 tracks to get me super enthusiastic.
And in case you're wondering about my credibility well… this was before your time, but although I am the whitest man alive, I did have a hip-hop radio show on Sirius Satellite Radio. So. :)
Anyway, enjoy! Now go do something amazing.

Filed by Julien at 4:39 pm under hip hop


14 Comments
February 15th, 2008
… and you can thank Neil Gorman and Nokia. Listen to see why. (The music is by Greydon Square… thanks Tim.)
The RSS feed is still here.
Also, for the next 3 months or so, Nokia is sponsoring the show. They sent me an N810 and I chat about it a bit in the thing. You can use the code "inoveryourhead" if you're going to buy one, it'll give you a 15% rebate on it (which is cheaper than Amazon).
So the plan is to do them every 10-14 days or so… feel free to harass me if I don't (Podshow will, otherwise). :)

Filed by Julien at 5:53 pm under download, hip hop, music, podcast


25 Comments
February 12th, 2008
I just downloaded the new Stones Throw DVD, In Living the True Gods, from iTunes. I'm seriously impressed by it. Here's a still from "Monkey Suite", the first video on the disc: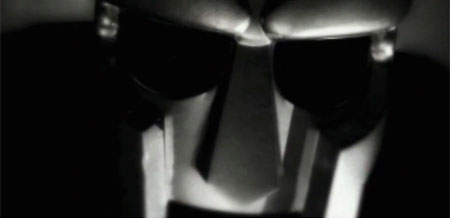 I was expecting to pay like 20 bucks for this thing, but they have it on iTunes for $9.99 (in the US store). You can also grab it on Amazon, etc. etc. Check it out.
P.S.: I've actually made a new podcast. It should be up by the end of the day. :P

Filed by Julien at 5:50 pm under hip hop

October 18th, 2007
In case you guys weren't following it, T.I. was arrested the other day after being caught with a bunch of machine guns and silencers. Yeah, I know.
Jay Smooth has a great video about it, actually, but what I'd like to talk about is the dichotomy between implied violence and actual violence in hip hop.
To give you an idea of how tame violence can seem in a hip hop track, I have never once considered Dead Prez's "Assassination" to be particularly violent. You probably don't either– and it includes the lyric "Fuck the Bible, get on your knees and praise my rifle." Explicit, premeditated, praised violence, right?
The fascinating thing is that, when this implied (though explicit) violence turns to real violence, we all of a sudden switch from being really impressed to being horrified.
Why?
I'll admit to being victim of it myself– multiple times, in fact. We think violence is cool and that a rapper's a big man for talking about having a gun, not being afraid to use it, etc. But when we realize he's telling the truth, and he gets arrested, he becomes the object of ridicule.
It seems backwards to me.
I mean, these were machine guns, for Christ's sake. But let's admit it– we all think the violence in music is fake. If it were real, we would be horrified… right?

Filed by Julien at 8:50 pm under hip hop


6 Comments
September 10th, 2007
And now, a public service announcement brought to you by Jay Smooth.
P.S.: If you're looking for an album to buy this week, consider Killah Priest instead, which you can listen to on my new episode. (Yeah, I still do a podcast. I'm just as shocked as you are, frankly.)
P.P.S.: Clyde Smith is saying we shouldn't buy any albums until more of a stance is taken on the Jena 6 issue.
September 9th, 2007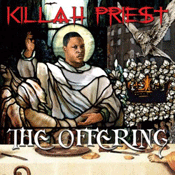 How the rich control your education, being a cyborg, and the chessboard of life.
Relevant links: Famous for 15 people, Chat with a rich kid.
[http://m.podshow.com/media/170/episodes/85532/inoveryourhead-85532-10-31-2007.mp3]

Filed by Julien at 5:13 pm under download, hip hop, podcast, podcasting


8 Comments
June 20th, 2007
Jay Smooth is the host of New York's longest running hip-hop radio show. He has a videoblog now with Podtech. It rules.

Filed by Julien at 12:37 pm under hip hop, video


3 Comments
June 15th, 2007
You heard it here first, people: Rappers are douchebags.

Filed by Julien at 12:46 pm under hip hop


6 Comments
June 13th, 2007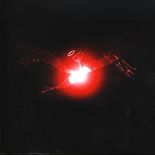 The Seven Plagues of Modern Man, new tattoos, New York and Toronto are piece of shit cities. Etc.
[http://m.podshow.com/media/170/episodes/85531/inoveryourhead-85531-10-31-2007.mp3]

Filed by Julien at 4:01 pm under download, hip hop, music, podcast, podcasting


12 Comments
March 29th, 2007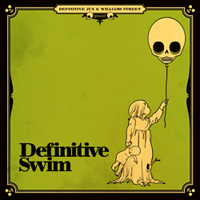 My 150th show, done from the balcony of a hotel room during SXSW 2007. The state and future of the web and of media personalities, my position within the structure, and where I hope to be. It all came out.
This was a great show to do.
Audio clip: Adobe Flash Player (version 9 or above) is required to play this audio clip. Download the latest version here. You also need to have JavaScript enabled in your browser.

Filed by Julien at 1:30 pm under community, hip hop, music, podcast, travel, trends


14 Comments